How to Assemble an Econ-2 Box?
What you'll get with your Econ-2 Box order and what you'll need.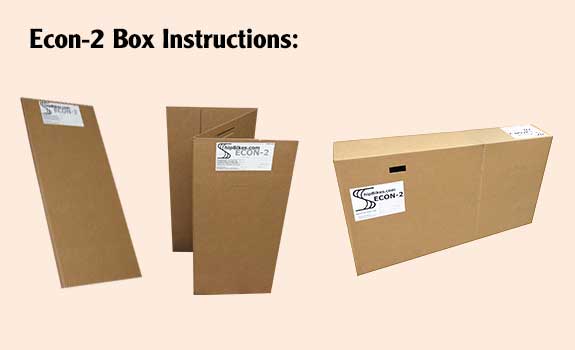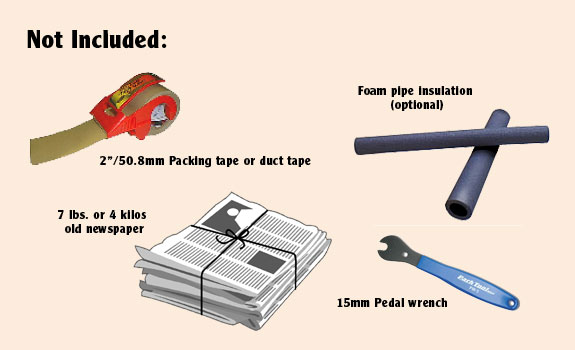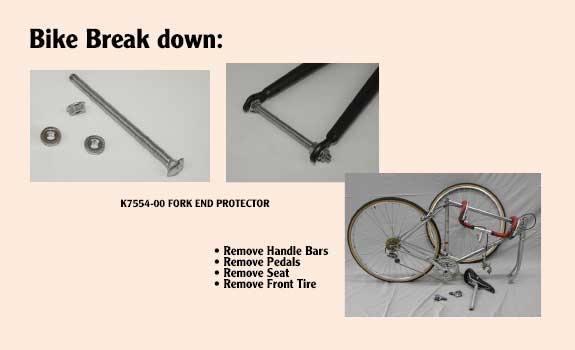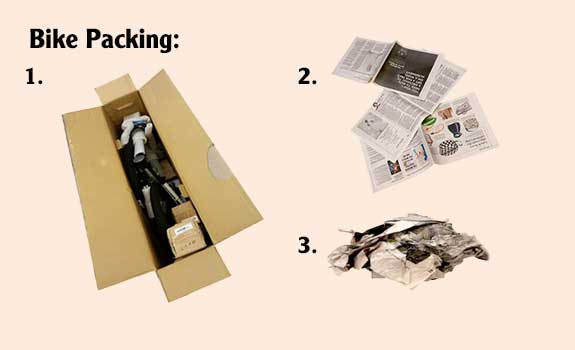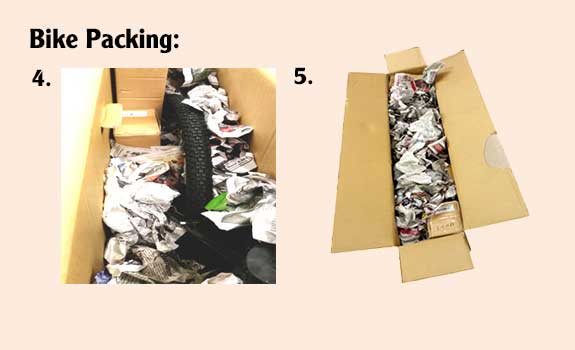 Since the inception of ShipBikes.com, we have shipped over one million packages all over the world. Unfortunately, damage does occasionally occur in certain situations, and most of which is preventable.
  The leading cause of unpaid damage claims is insufficient packing material. After 50 years of shipping, we have found the tried and true method of using newspaper (3 sheets crumpled into a ball) to be the most effective shock absorber and best for the environment. If newspaper is not available, we recommend using recycled shrink wrap packaging or small cell bubblewrap.We have also found that wrapping the frame tubes with pipe insulation helps prevent possible scratches.
Here is the real secret to successful bicycle shipping which you will not see on 98% of the YouTube instruction sites: Fill all voids in the box with packing material all the way to the top of the box. If you shake the box and hear things moving around, add more packing material to the box. It must be solid with material.