Here's how the Shipbikes.com system works:
A.

You need a bike box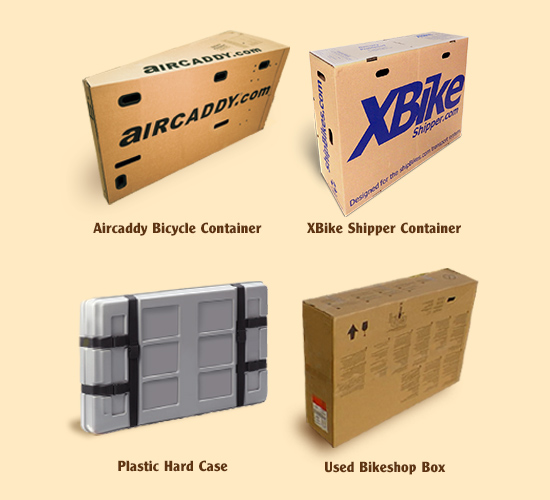 B.

You have a choice to drop off your bicycle or schedule a pick up.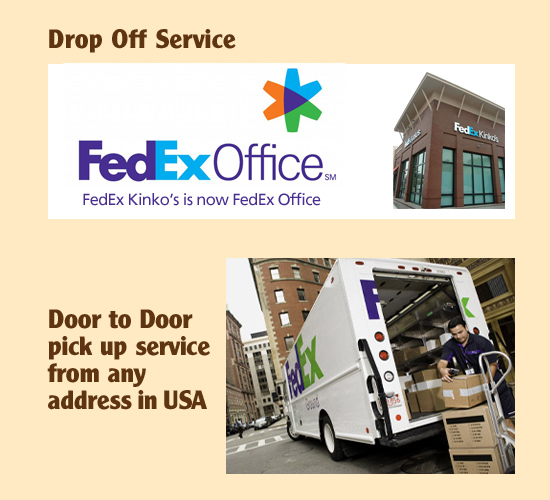 C.

Go to shipbikes.com

Print a shipping ticket and pay for it with a charge card.
The ticket comes to you in your email.
Shipbikes.com is the safest, most experienced, and most convenient way to ship your bicycle anywhere in the world. We ship to any destination at a great low price! Use our award-winning Aircaddy or XBike Shipper bicycle container or use your own. Why wait in long lines at the airport? Avoid the hassle. All you need is a credit card, phone or computer, and a roll of packing tape.
1. Purchase your AIRCADDY or XBike Shipper from us, or use your own bike box or hard case.
2. Pack your bicycle using the manufacturer's instructions. Maximum weight allowed for ground shipping (including the box) is 60 pounds.
3. Go to Shipbikes.com, click on "Ship a Box" and enter your shipping and billing information (one-way shipping rates begin at $39.95). Within minutes you will receive your instruction sheet and shipping label via e-mail as a PDF attachment. Print and attach the shipping label to your packed bicycle box. Our shipping system can be used from that moment forward. If for any reason you can not ship your bicycle we will gladly give you a full refund.
4. To find drop-off locations call (800)GoFedEx (800-463-3339) or go to Shipbikes.com and select "Find a Drop-off Location." Most FedEx Office/Kinko's stores are open 24/7. To schedule a pick-up call (800)GoFedEx and press 0; give the agent the shipper number (1355168150); and they will schedule a pick up the next business day. For security upon delivery someone must sign for your bicycle. If you are not able to receive your bicycle at home or work, we can send the bicycle to any FedEx Office/Kinko's store where they can hold it free for up to five business days. Shipping from one FedEx Office/Kinko's store to another or a business is the cheapest, safest and fastest way to ship your bicycle. New Security Option: You can request a direct signature for an additional $4.00. This means only someone who lives or works at that address can receive your bicycle.
5. To track your shipment go to Shipbikes.com and select "Track a Shipment." Enter your FedEx tracking number (starts with 1355168150-) for the most current information. Questions or problems? Call us at (877) 323-4083 Monday thru Saturday.
Shipbikes.com understands bicycle shipping like no one else because we make the containers and ship.