Go to our XBike Shipper assembly instructions page.
The XBike Shipper
™

is the low-cost solution for shipping your bicycle.

The container is constructed of layered, high-quality double-wall corrugate and is designed to withstand the compression and impacts experienced during air and ground shipment. Critical areas of the shell will contain four layers of double-wall corrugate when fully packaged. Unlike hard cases, the XBike Shipper™ is recyclable, and its small size and dimensions will minimize the cost of shipment.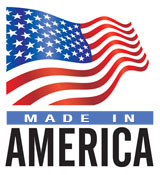 However, unlike our Aircaddy® bicycle container, the reduced size of the XBike Shipper™ requires a more complete disassembly of the bicycle. For this reason, the XBike Shipper™ may not be the solution for everyone. To pack the bicycle, the following components must be removed: Both wheels and quick release skewers, pedals, handlebars and/or stem, seatpost and saddle, fork (in some cases) and front brake (in some cases).
If you have mechanical experience, the procedure is very simple. If not, it is recommended that you purchase our larger Aircaddy® bicycle container, which only requires the removal of the front wheel and saddle/seatpost and rotation of the handlebars. Please note that Shipbikes.com cannot provide guidance in the disassembly and assembly of your bicycle.
Once purchased, the XBike Shipper™ should ship during the next business day. It should arrive within 2-5 business days. For details regarding specific transit times, please contact us at 877-323-4083.
Product Spec
The XBike Shipper™ is shipped collapsed, in a flat package. The dimensions of that package are 32 X 22 X 5 inches. (82 X 56 X 13 cm.) and the weight is 14 lbs. (6.4 kg.).
Once the carton has been fully assembled and packed, its dimensions are 43 X 11 X 32 in. (110 X 28 X 82 cm.). Because the combined length and girth of the package is 129 in.(330 cm.), no oversize fees will be charged and it will in stead be billed based on "dimensional weight". The dimensional weight of the XBike Shipper™ is 92 lbs. In addition, the XBike Shipper™ meets all international air and ground shipping requirements for UPS, DHL, FedEx and all major international air carriers.
If you would prefer not to schedule a pickup, you may drop your bicycle off at most FedEx World Service Center® and FedEx Office Print and Ship Center® locations. Please call ahead to confirm that the center has space for your XBike Shipper™.
If you have any problems or questions regarding our service, please call us at 877-323-4083 or 708-383-5541.
XBike Shipper

™

model 3694-00 Warranty
Arietar Ltd. will repair or replace any original equipment parts it determines to be defective for one year of the original owner. Note: the cardboard box is designed for 4-6 trips, and is not covered in this warranty. This warranty applies only to the original owner and is nontransferable. Arietar Ltd. cannot be responsible for failures due to improper assembly, modification of parts or instructions, neglect, abuse, accident, and/or normal wear. The warranty does not cover any shipping container used for rental use, nor does it cover the cost of repair or replacement for any bicycle or equipment other than the XBike Shipper container. Arietar Ltd. neither assumes nor authorizes any person to assume any other liabilities in connection with XBike Shipper containers, and there are no oral agreements or warranties collateral to or affecting this agreement. Any implied warranty of merchantability or fitness for a particular purpose is limited in duration to the duration of this warranty. 03/05/20
Model 3694-00 size(43x11x32 in or 110x28x82cm.) weight 15lbs. or 7kg. combinedlength,width and girth is 129in./330cm. Meets all international standards for airplane and ground shipping for Fedex, DHL, UPS.