What's an Econ-2 Shipper?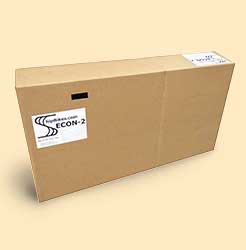 Go to our Econ-2 Shipper assembly instructions page.
The Econ-2 Shipper is the low-cost solution for shipping your bicycle one way.
Shipbikes.com ECON-2 is designed for a single use shipping similar to a new bicycle container, but uses top quality USA cardboard. If you are selling a bicycle online or sending a bicycle home, this is the safest, most cost effective system.
We recommend you fill the container completely to the top with crumpled up newspaper or small cell bubble wrap. You can cover the bicycle frame with foam insulation for added protection.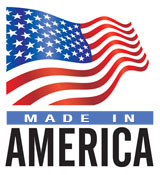 If you do not have the time or skill to pack your bicycle, we can ship the ECON-2 directly to your favorite bicycle shop. When your bicycle is packed, create an online label with Shipbikes.com. UPS will pick up the bicycle from the bicycle shop and safely deliver it to your desired location. Size is 53 x 8 x 30 inches, weight limit 50 pounds. Folded size is 45 x 2 x 21 inches and 7 pounds.
For dual suspension bikes and electric bicycles, we recommend using (2) ECON-2 containers: One container for the wheels, rack, seat, pedals, fenders and main body, and another container with the battery and handlebars. The delivery drivers will handle your bicycle better because the weight is more manageable. Our container is not oversized. USA Patent Pending with Z fold technology.
Product Spec
The Econ-2 Box is shipped collapsed, in a flat package. The dimensions of that package are 45 x 2 x 21 inches and 7 pounds
Once the carton has been fully assembled and packed, its dimensions are  53 x 8 x 30 inches with a weight limit of 50 pounds.
If you would prefer not to schedule a pickup, you may drop your bicycle off at most UPS store locations. Please call ahead to confirm that the center has space for your XBike Shipper™.
If you have any problems or questions regarding our service, please call us at 708-383-5541.